About us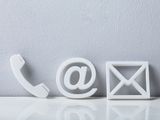 Jörg Freitag auf der Hannover Messe
Vorstandsvorsitzender der Elektrischen Automation, Jörg Freitag, über die Bedeutung der EA im Maschinenbau.
Asset Publisher
The sector is complex and heterogeneous. The member companies develop, plan, construct and supply basic technologies for automation, which are widely used in mechanical and plant engineering.
Asset Publisher
At the beginning of 2019, almost 250 German machine manufacturers commented on their use of servo drives. VDMA members can purchase the results at a special price:
Asset Publisher
Decisive is the transfer to practice: Four current R & D projects with AutomationML show the engineering applications of tomorrow for mechanical engineering.
Asset Publisher
Standardization initiative for the efficient integration of on-board systems using decentralized intelligence
Isabell Reul
Assistant in Electrical Automation
+49 69 6603-1849
+49 69 6603-2849
isabell.reul@vdma.org